eQube-TM provides unprecedented capabilities to establish a knowledgebase of connected applications' data models, simple/complex maps and rule-based transformations between systems. eQube-TM assists in defining for-purpose application's data model derived from the knowledgebase. This enables low code model driven application development. This model and knowledgebase are leveraged by all eQube offerings for application integration, synchronization, and migration.
The following figures show examples of eQube-TM usage: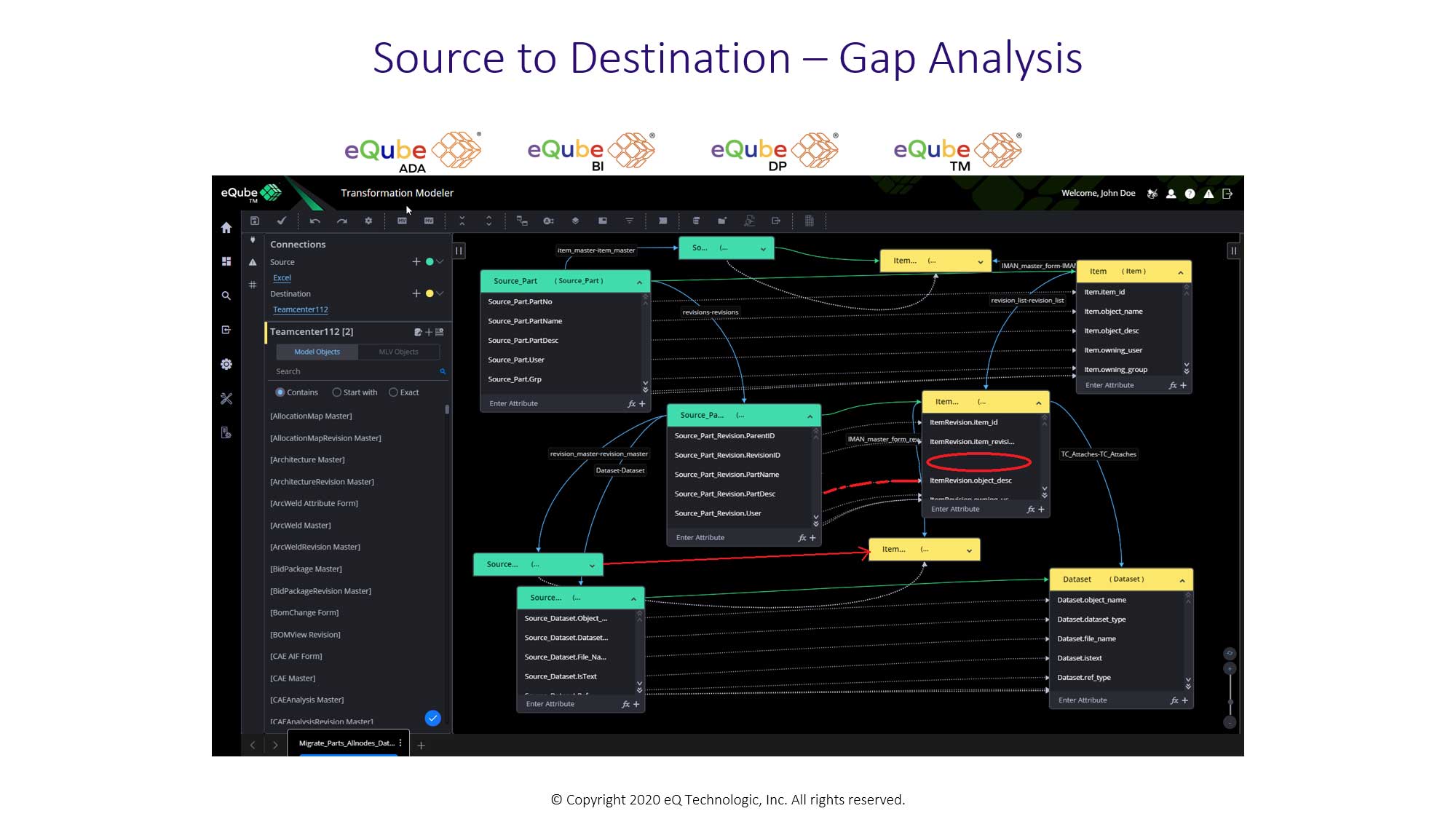 eQube-TM: Maps identifying gaps in the Destination system model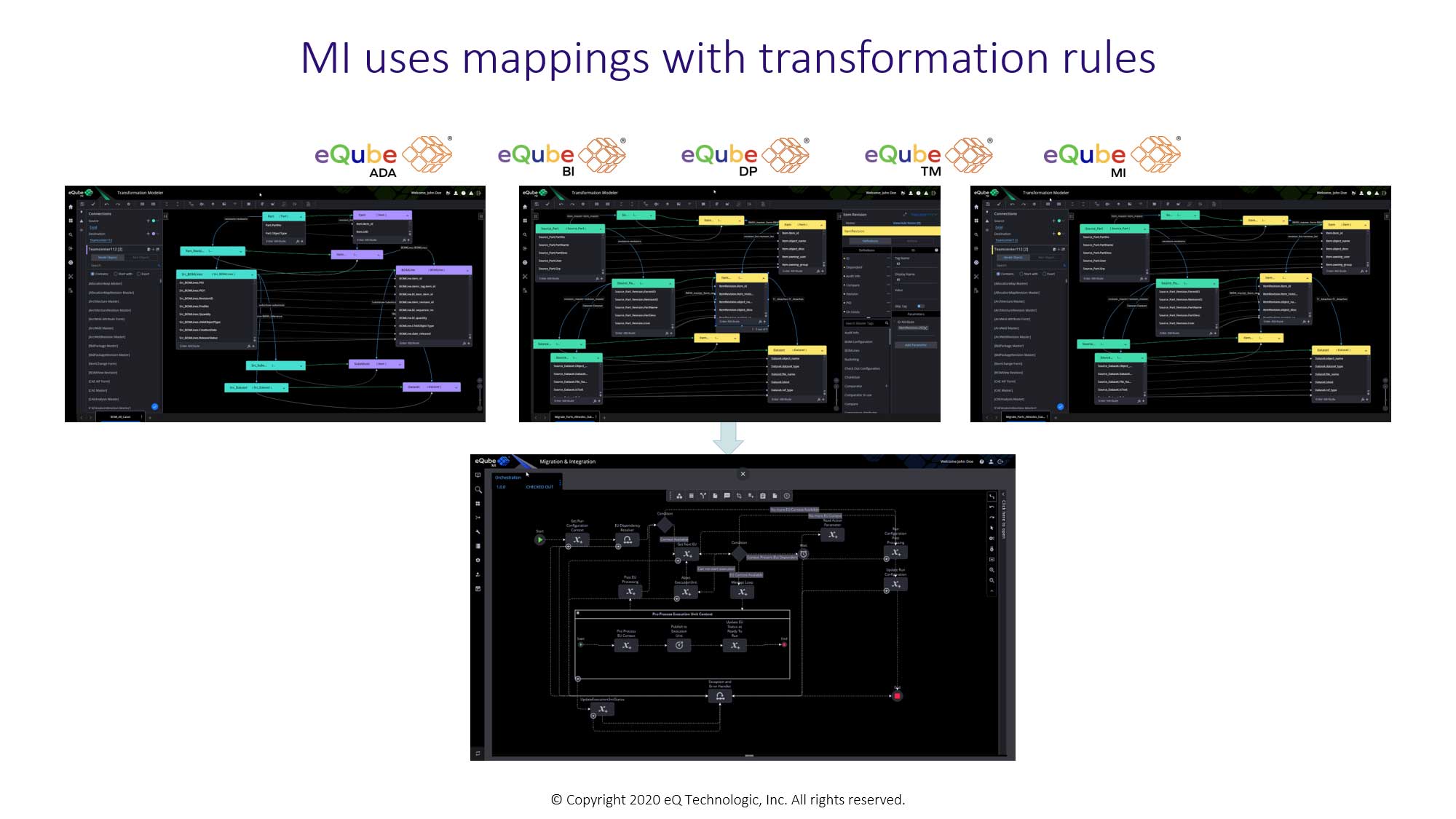 eQube-TM maps and transformation rules used with eQube-MI
Read More
The eQ Approach
eQube-TM delivers an efficient alternative to creating and managing data mappings across the enterprise. Its knowledgebase inherits data model from source systems and augments it with a collection of:
Annotations: during requirements phase, SME's use annotations to add rules and guidelines at attribute, object and map level that assist solution architects while designing the solution.
Tags: source system tags are added automatically by TM as the maps are being built, viz. unique constraints, foreign keys, list-of-values, data types etc.
Enablers: solution architects add enablers to drive data flow and process decisions to define generic solutions.
eQube-TM knowledgebase allows SMEs to capture and build semantic maps and business rules between disparate systems. These maps are further used in building migration and integration solutions using eQube-MI. The knowledgebase allows SMEs to define key enablers that drive the eQube-MI based solutions and shield the migration/integration solution from the ripple effects of frequent data model changes. Such approach provides the solution architects to build a robust, loosely-coupled and generic framework.
Read More
Example of eQube-TM usage
Example : eBOM migration - Teamcenter Enterprise to Teamcenter
This video shows migration of Teamcenter Enterprise to Teamcenter Unified. Here eQube-TM is used to map the data between these two systems.