Siemens
eQ is a Siemens PLM Software's Software and Technology Solution Partner. Over the past number of years, eQ has worked with Siemens PLM Software to provide robust business intelligence and integration solutions for Teamcenter deployments at customer locations around the world. eQ has successfully delivered Teamcenter integration, synchronization, and migration solutions for a number of customers with its flagship eQube® platform.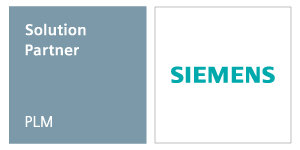 About Siemens PLM Software:
Siemens PLM Software, a business unit of the Siemens Digital Factory Division, is a leading global provider of PLM software and services with nine million licensed seats and more than 77,000 customers worldwide. Headquartered in Plano, Texas, Siemens PLM Software works collaboratively with companies to deliver open solutions to help them make smarter decisions that result in better products.

For more information on Siemens PLM Software products and services, visit www.siemens.com/plm
IFS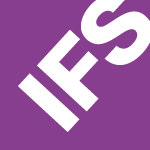 eQ is a Software Partner for IFS. Under this agreement, eQ has developed eQube-IFS Connector that allows IFS to rapidly integrate with other applications using eQube®-MI, such as PLM or MES systems. It also allows eQube®-BI to provide 'visibility' in the IFS data in the form of dashboards, KPIs, and detailed reports. eQube-BI is able to aggregate data across multiple applications to provide enterprise visibility leading to actionable insight.
About IFS:
IFS is a globally recognized leader in developing and delivering business software for enterprise resource planning (ERP), enterprise asset management (EAM) and enterprise service management (ESM). IFS brings customers in targeted sectors closer to their business, helps them be more agile and enables them to profit from change. IFS is a public company (XSTO: IFS) that was founded in 1983 and currently has over 2,600 employees. IFS supports more than 2,200 customers worldwide from local offices and through partners in more than 60 countries

For more information visit http://www.ifsworld.com/en-na/
Mentor Graphics
eQ is a Mentor Graphics OpenDoor program participant. Under this agreement, eQ has developed eQube-DMS Connector that allows Mentor Graphics DMS to rapidly integrate with other applications using eQube®-MI, such as PLM or ERP systems. It also allows eQube®-BI to provide 'visibility' in the DMS data in the form of dashboards, KPIs, and detailed reports.eQube-BI is able to aggregate data across multiple applications to provide enterprise visibility leading to actionable insight.

For more information visit http://www.mentor.com/company/partner_programs/opendoor/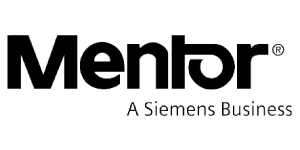 About Mentor Graphics:
Mentor Graphics is a leading supplier of products and services used by companies worldwide in the design of the electronic content of their products. We are unique in providing solutions for both the hardware components (thechips and boards) and the software components (the embedded operating systems and applications/drivers that control the product's operation).Our strength lies in helping customers design leading-edge products for fast-paced markets (e.g. wireless communications, and internet network servers) with shorter product development cycles and minimal technology risk. In essence, we help our customers build better electronic products, sooner - improving their profit potential.

For more information visit http://www.mentor.com