eQube®-AG: API Gateway for API lifecycle management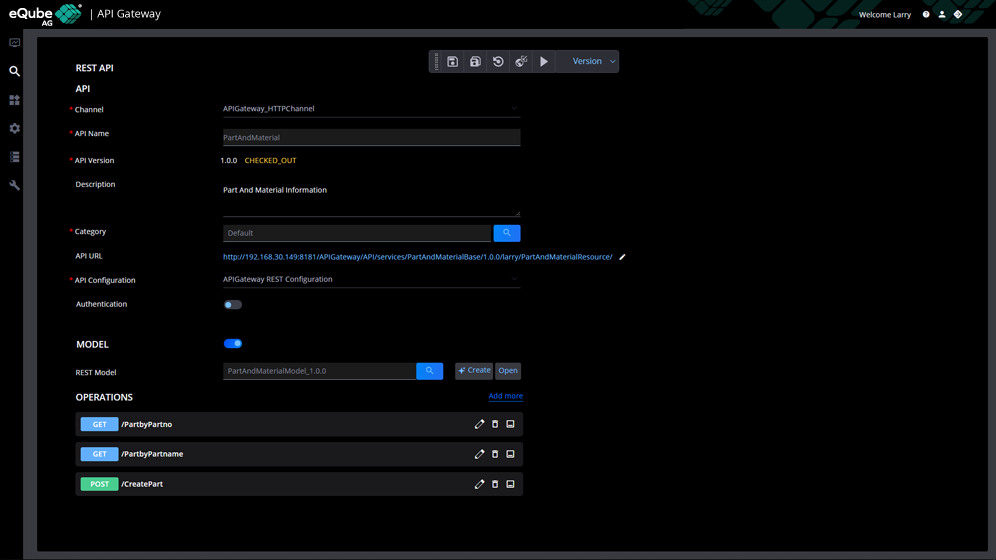 API
with Multiple Endpoints
Multiple operations in one API
Open API 3.0 specifications honored
eQube®-API Gateway (AG)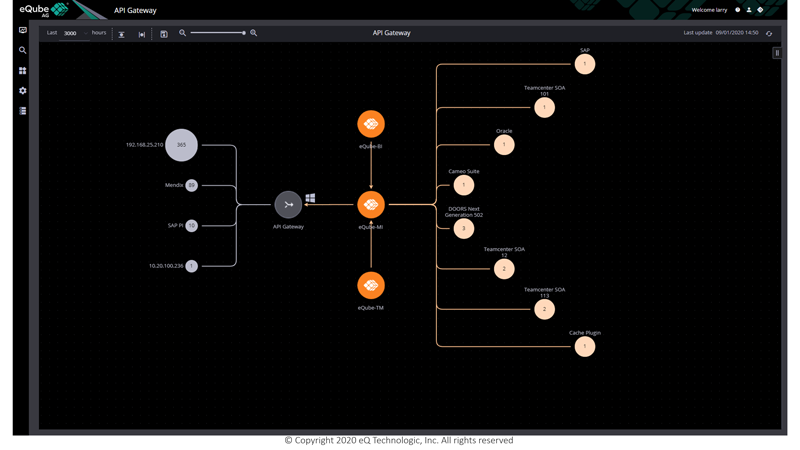 eQube®-API Gateway efficiently creates, publishes, monitors, maintains and secures APIs.

Its visual and intuitive user interface provides a complete governance framework for API lifecycle management in any organization.

It has the flexibility to define security policies at an organizational level and apply security rules for each API.

This screen shows an overview of the API Gateway showing API consumers and source systems.
More...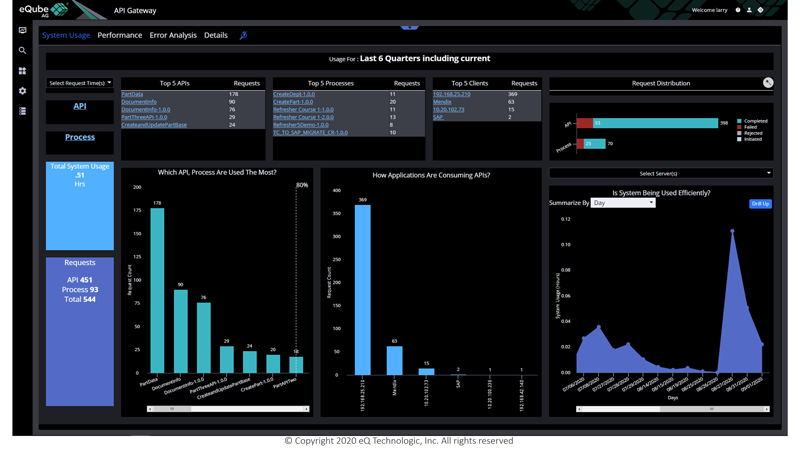 Monitoring the consumption of APIs is intuitive with in-built BI dashboards that allow administrators to pin-point areas of concern and take rapid action. This figure shows an example API Gateway dashboard.

The API definition capability (REST or OData or Web services) is integrated with TM maps and MI processes enabling developers to rapidly develop, publish, discover, reuse, and augment (i.e., 'repurpose') APIs. API Gateway accepts and executes API calls and is central for efficient delivery of eQube®-DaaS based solutions.

The powerful combination of eQube®-TM, eQube®-API Gateway, and eQube®-MI provides an integrated Low/No-code development environment for defining, publishing, discovering, reusing and executing OData, REST, Web services, APIs, and interfaces.
Less...
eQube®-DaaS Platform - Harnessing the power of data for Mendix
OData API - data federation (Teamcenter & Salesforce)
Define OData API for new or old version of Apps