Realtime KPIs and Dashboards
Real-time KPIs & Dashboards

Mash up data from multi-systems with analytics
eQube®-BI is a modern A/BI platform that Democratizes BI. It puts the power of analytics in the hands of end users. It unshackles users to analyze live enterprise-wide data on-demand while honoring the security rules of the underlying applications. In addition, it efficiently deals with streaming / sensory data as well as Big Data stores and Data Lakes to provide an aggregated view across these data sources and core business systems (PLM, ERP, MRO, Supply Chain, Asset management, Logistics, ALM, etc.) for critical insight. It interactively mashes up data with stunning visualizations to reveal the 'story' behind the data for Actionable Insight. The underlying architecture is enterprise-class scalable architecture with highly optimized in-memory cubes that scales out to support thousands of end users.
F1 Game Real-time analytics with sensory data
(Sensory data + SAP + Teamcenter)
Real-time analysis of sensory date from F1 car
Streaming data from IIOT edge devices processed using Kafka engine
eQube®-ADA (Augmented Data Analytics) engine used for predictive analytics
Analysis from eQube®-BI and eQube®-ADA are presented in a live dashboard
Dashboard showing parts' health and cost analysis

Data mashed up from Teamcenter (BOM and JTs) and from SAP (cost, inventory)
Bicycle performance analysis - tying sensory data with core systems
(Sensory data + Teamcenter)
Real-time analysis of sensory date from a bicycle
Data is sent to AWS and eQube®-MI populates it in Hadoop
eQube®-BI analyzes data in Hadoop and presents it in intuitive and interactive dashboards
eQube®-BI mashes up Hadoop data with Teamcenter for stunning 3D visualization
Engineer analyzes dashboard and raises change request in Teamcenter for design update
You may also be interested in ...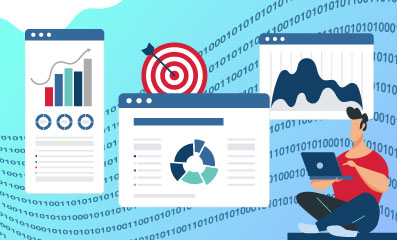 Analytics Suite
eQube®-BI, eQube®-ADA & eQube®-DP
eQube® as well as the graphic representation of the logo of eQube with a drawing of a cube
are Registered Trademarks of eQ Technologic, Inc., registered in the United States Patent and Trademark Office. All other logos, trademarks or service marks used herein are the property of their respective owners. Nothing contained herein is intended to claim ownership of, title to, interest in or sponsorship of the owners of product(s) identified by logos, trademarks or service marks, whether or not registered, which are not specifically stated to be owned by eQ Technologic, Inc.