Why eQ?
In a single sentence - Accelerating your Digital Transformation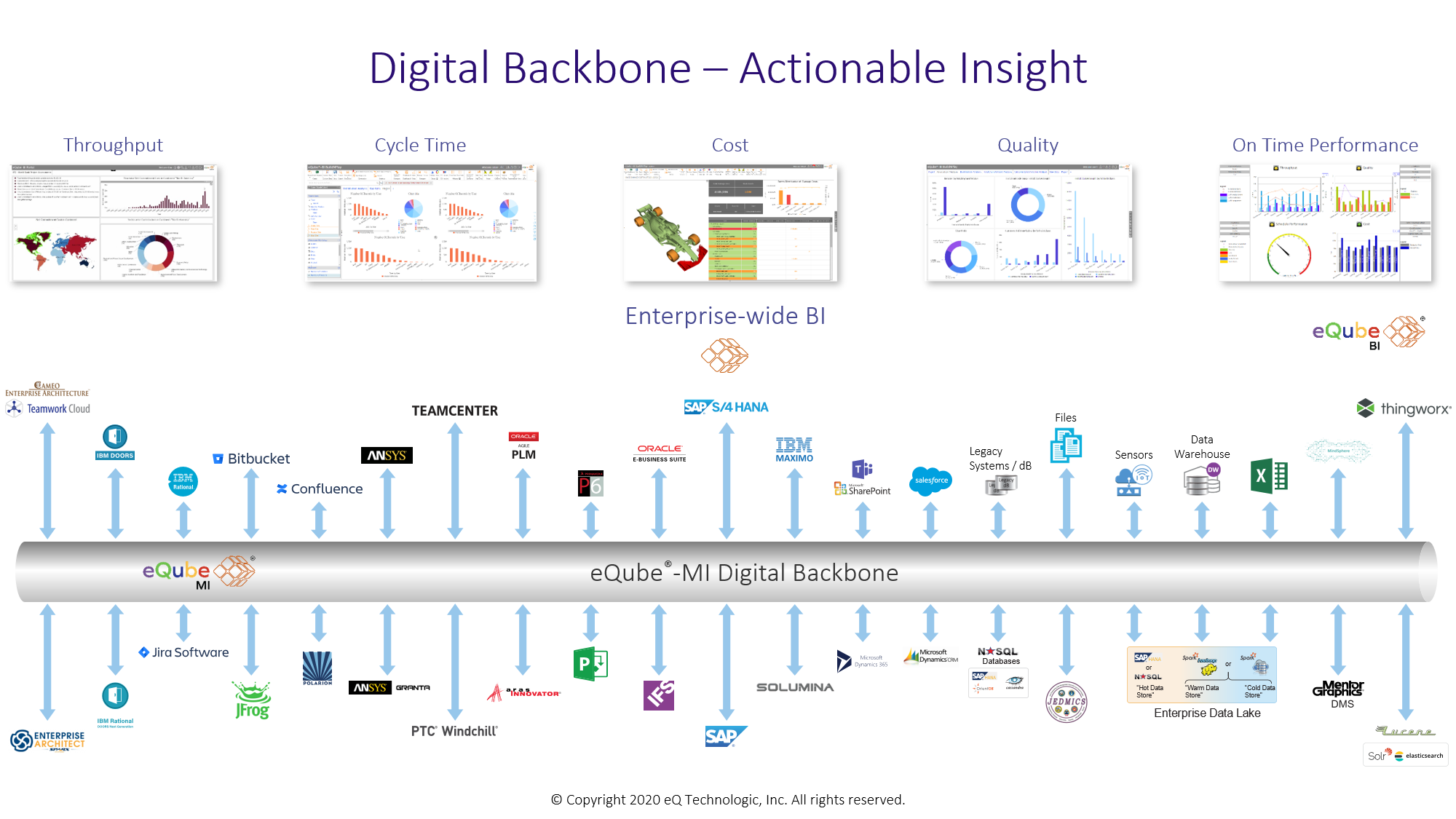 Many organizations across the world are embarking on Digitalization or Digital Transformation of their businesses with multiple objectives: to gain long-term sustainable competitive advantages, to substantially increase their top-line and bottom-line performance, and to realize their organization's full potential. They have established organizational goals to dramatically increase their productivity and have embraced Digital Transformation / Digitalization as their core strategies to realize those goals.

Productivity is measured in terms of financial performance, increased speed and throughput in all parts of their businesses, and reduction in NVA (non-value-added) time and efforts. In the Industrial domain, productivity improvement goals are being established for R&D, engineering, manufacturing, supply-chain, logistics and delivery-chain, MRO (maintenance, repair, and overall), after-sales support and service, CRM (customer relationship management), finance, HR, IT, quality, sales and marketing.


More...
To achieve these productivity goals, there is a clear need to: efficiently and rapidly integrate many legacy systems and new COTS (commercial off the shelf) systems, federate data across systems for much quicker implementations to realize value and mitigate risks associated with long duration IT projects, responsibly retire legacy systems in an orderly manner without disrupting the business, rapidly implement intuitive end-user centric 'for-purpose' applications and provide on-demand 'visibility' across business processes with analytics and business intelligence (A/BI). Essentially, a core and strategic business requirement for an enterprise class scalable framework that can offer Data as a Service (DaaS) in an Integrated Data Environment (IDE).

The eQube®-DaaS Platform is a Low Code / No Code integration platform that establishes a robust, resilient, and scalable Data Fabric connecting disparate data sources across the enterprise (COTS,GOTS, Legacy, NoSQL, files, streaming data, IoT, …). Once the enterprise-wide data sources are a part of the eQube based Data Fabric, it enables organizations in rapidly addressing business challenges in the areas of: integration, synchronization, migration, building for purpose Apps, data federation, business process orchestration or modern advance analytics. In other words, eQube®-DaaS accelerates customers' Digital Transformation.
Less...