Create and Manage Data Lake
Data Lake management

Efficiently create & manage a Data Lake
With the advent of Big Data due to explosion in data volume, variety, and velocity there is a need to have solutions in place to effectively manage, massage, analyze, and leverage the knowledge in the data with insights. Solutions ranging from modern BI analytics platforms, Data Warehouses, and Data Lakes are available to address various use cases. eQube®-BI, a modern A/BI platform, and eQube®-ADA, for advanced analytics, address multiple analytics use cases for many personas (such as: a regular end user, a power-user with software background, a citizen data scientist, a data scientist, a manager, or an executive, and more).

The eQube®-DaaS based approach for Data Lake provides a framework for efficient ingestion of raw data in a 'Cold store' and enables orchestration for populating 'Warm store' and 'Hot store' for rapid analysis. eQube® Connectors for file systems, COTS applications, databases, NoSQL systems, and Big Data stores can be leveraged to develop and maintain the Data Lake solution on-premise or in the cloud. Once a Data Lake is a part of the eQube®-DaaS based reference architecture, multiple business use cases are addressed efficiently and comprehensively.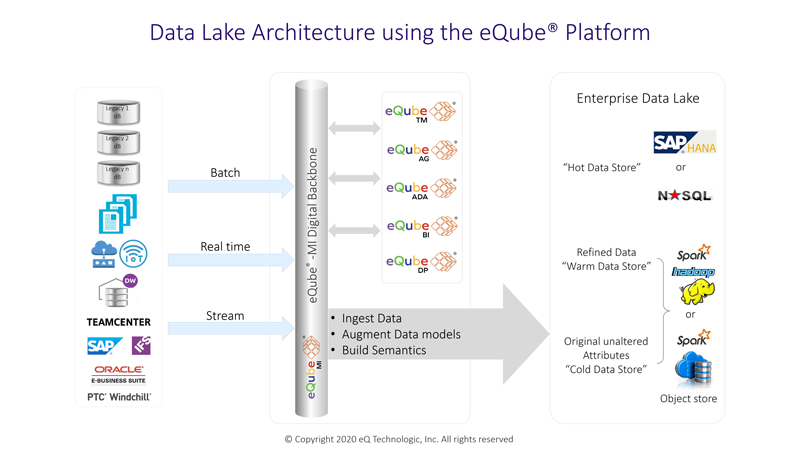 You may also be interested in ...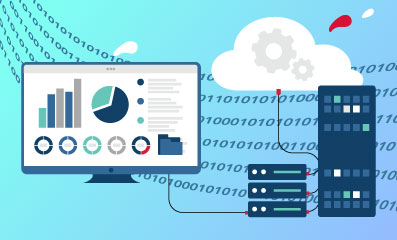 Integration Suite
eQube®-MI, eQube®-TM & eQube®-AG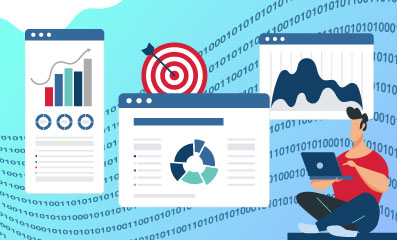 Analytics Suite
eQube®-BI, eQube®-ADA & eQube®-DP
eQube® as well as the graphic representation of the logo of eQube with a drawing of a cube
are Registered Trademarks of eQ Technologic, Inc., registered in the United States Patent and Trademark Office. All other logos, trademarks or service marks used herein are the property of their respective owners. Nothing contained herein is intended to claim ownership of, title to, interest in or sponsorship of the owners of product(s) identified by logos, trademarks or service marks, whether or not registered, which are not specifically stated to be owned by eQ Technologic, Inc.